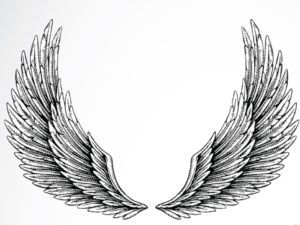 Country Music Recording Artist CP Kelley is about to enter the recording studio to work on his first original CD.  The first song on the album will be "Wings"; a song that CP Kelley is very passionate about.
Recently CP Kelley decided to take his love of singing and performing to a whole new level.  He recorded a demo album of some of his favorite cover songs; the album is not for sale.  That album received some amazing feedback, and his fans requested more.  To answer the call, CP Kelley will go into the studio to record his first original album.
You can listen to his demo album online at http://cpkelley.com
Wings was written by Jason Dowd and arranged by Chris Kotterba.  The song was written shortly after Dowd lost his best friend to suicide in 2006.  His frustration for the incident led Dowd to write the song which asks his friend why he did what he did when he had so many wonderful things to live for here on earth.
The song is a powerful song, one that captures raw emotion from its listeners while glorifying a life lost with great memories throughout a 15 year friendship.
"I couldn't think of a better person to sing this song.  CP Kelley is not only a talented individual who will do the song justice, but he's a dear friend of mine.  I am honored he's performing the song and I am honored its part of his first original album.  He's an amazing talent and I can't wait to watch him grow wings and soar throughout the music industry" says Dowd.
"I can't wait to get back into the studio and produce songs for my first album.  It's fitting I am doing a song called Wings because it's a beautiful and emotional song this album will help me soar to my goals and dreams in the music industry, and help me touch lives with my music" says CP Kelley.
"Wings" will be recorded at "Soundsmith Studios" in Tampa, FL.
Right now there is no immediate date set for the completion of the album as CP Kelley continues to collaborate with writers and composers to compile his new full length LP.  The release of "Wings" is set for early fall of 2012.  He is looking for talented writers and composers to collaborate with him in this project.